Last Updated on August 10, 2022
What are Civil Engineering and Structural Engineering?
Civil engineering and structural engineering are two engineering fields that deal with the assessment, planning, development, and maintenance of elements. In general, structural engineering is classified as a civil engineering discipline. However, as research and architecture have advanced, structural engineering has become a distinct discipline.
It's difficult to tell the difference between civil engineering and structural engineering. It would be hard to distinguish between the two concepts if you could not first understand the concept behind each line of work.
1. What is Civil Engineering?
Civil engineering is one of the oldest branches of engineering. Its origins can be traced back to when people began building shelters for themselves. This engineering discipline is studied as a first degree in universities and comprises fields such as transportation engineering, geotechnical engineering, structural engineering and environmental engineering.

Civil engineers are in charge of modern society's basic needs and services (or infrastructure). They work to develop structures and processes that enable humans and nature to coexist in peace. They are necessary for modern society to survive. Civil engineers are needed to plan and construct larger-capacity transportation networks. We want them to construct larger commercial and manufacturing complexes. They are needed for water supply and pollution control. Civil facilities such as highways, bridges, and buildings must be repaired or replaced in an appropriate, cost-effective, and creative manner.
The Roman Empire's roads, the Great Wall of China, the Pyramids of Giza, Stonehenge, the cliff dwellings at Mesa Verde, and the Mayan ruins at Copan, and Palenque are among the most well-known ancient civil engineering projects. Many of these wonders were built by pre-industrial civilizations, and the identities of the engineers who constructed them have been lost to antiquity. More information about history of civil engineering, check here.
Civil engineers work with federal departments in the public sector or with consultancy or design companies in the private sector. Some civil engineers work in management or administration, while others work in planning, construction, or education.
Some Examples of Civil Engineering Positions

Structural engineer
Project manager
Water quality engineer
Consulting civil engineer
Geotechnical engineer
Quantity surveyor
Environmental consultant
Design engineer
Sustainability consultant
Site engineer
Building services engineer
Engineering geologist
2. What is Structural Engineering?
The analysis, design, construction, and maintenance of structures that reinforce or withstand loads, such as skyscrapers, dams, and bridges, are main parts of structural engineering.
This engineering discipline is taught in universities as a subject under civil engineering as well as a specialty leading to a master's degree or a doctorate.
Structures must be able to withstand the conditions in which they are designed. A house in Canada must have a roof that can withstand heavy snowfall, and a stadium in California must be earthquake-resistant. Bridge planners must consider geography, wind, water, and traffic flow when designing bridges. Structural engineers take all of these considerations into account and provide professional guidance on the project.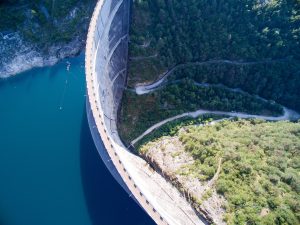 A structural engineer has to master material properties such as stiffness, density, tensile strength, bulk modulus, and bending strength. They must be capable of calculating how different materials can behave under various stresses such as compression, bending, tension as well as temperature, pressure and corrosive gases and liquids. They must also be able to estimate how these materials would behave over a long period of time.
Differences between Civil Engineering and Structural Engineering
Despite belonging to the same engineering industry, they vary in many ways. For instance, civil engineering is more concerned with design elements, while structural engineering is more concerned with inspecting materials to be used in construction. They ensure that the materials used in building will support the structure's design.
We graduate from universities as civil engineers, having completed courses in structural engineering, among other things. Structural engineering is a civil engineering specialty. So, the first point is that all structural engineers are civil engineers, but not all civil engineers are structural engineers!
Depending in our area of practice, we call ourselves civil engineers or structural engineers in the workplace. Civil engineers work on different projects and in different areas of projects than structural engineers do.
Civil engineers, in my point of view, are responsible for the design of infrastructure projects such as:
Railways
Dams
Bridges
Highways
Water infrastructure and etc.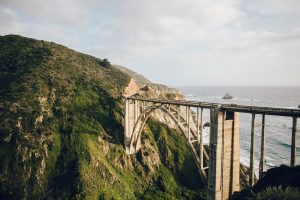 A structural engineer, on the other hand, is specifically involved in the construction of structures associated with these projects:
The structures associated with water infrastructure (Canals, culverts and etc.)
A tunnel or a bridge structure in a road system
Retaining walls, Dyke walls for an highway
Design and construction of skyscrapers
Large construction projects such as an airport, dam, bridge, hospital and etc.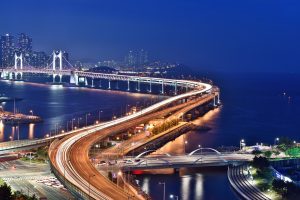 Structural engineers are concerned with building materials and their ability to withstand design behavior. If a bridge fails due to poor design, it is the responsibility of a structural engineer. If a river floods and submerges a bridge as a result of inadequate analysis of flood levels and climate change, or if traffic is tied up for the majority of the day due to insufficient lanes or bottlenecks on approach, it is a civil engineer's issue! That is the separation!
When to Employ a Civil Engineer?
For designs and planning for projects such as transportation planning, hydrology analyses, erosion control, and subdivision, you would just require a civil engineer. This will rely on what is required for peer evaluation and will necessitate the need of either a civil or structural engineer.
Hiring a Civil Engineer is a better option for construction estimates, determination of shuttering to be used, calculations, documentation needs, building code analysis, and construction administration.
Type of structure is an important factor in deciding whether to employ a civil engineer or structural engineer. A civil engineer should also be hired for drawings and planning for site leveling, retaining walls, drains and sewer, stormwater, and septic tanks.
When to Employ a Structural Engineer?
A Structural Engineer goes a bit further by studying master's degree in structural engineering, which is a specialization that focuses on the analysis of materials used in the architecture, building, and maintenance of structures and studies how the materials and components work with one another to provide a stable structure.
For custom-designed, multi-family and condominium buildings, renovations or modifications to existing facilities, decks and courtyards, accessories for residence units and commercial ground-up and mixed-place buildings, structural engineers are usually needed. A Structural Engineer is also needed for major structural projects including dams, bridges and airports.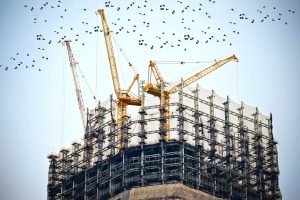 Another point is that for soft story retrofit and seismic retrofit works, a structural engineer is needed. This requirement may be obligatory, optional, or induced (when a building has a significant restoration), with ordinances differing based on the region affected by your project. Existing systems that need load bearing wall removal and on-site structural inspections would require the services of a structural engineer. Fire reconstruction, pool engineering, shore construction, foundations, structural analyses, industrial equipment anchorage and foundations, HVAC installation supports, and solar installation supports all require the services of a structural engineer.
When can a civil engineer be recognized as a structural engineer?
A bachelor's degree in structural or civil engineering is required to work as a structural engineer. A strong foundation in physics and specific mathematics, such as geometry, trigonometry and calculus, are prerequisites for engineering degrees.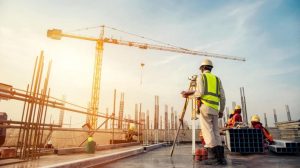 Typical engineering courses for students include statics and dynamics, materials engineering, conceptual structural design,  computer-aided design, and structural analysis. Students majoring in structural engineering also study structural design in-depth with each of the widely used building materials such as steel, reinforced concrete and many others.
Since a lot of what structural engineers produce is in the form of drawings and reports, it's crucial for structural engineers to have excellent verbal and written communication skills. This is why many structural or civil engineering programs also require students to take English or communications classes.
Certifications for Structural Engineering
You must be certified as a structural engineer in order to work as a recognized engineer, and the majority of states also want a state license.
1. Fundamental Engineering Certification (FE)
This certification is provided by the Structural Engineering Certification Board as a way to offer nationwide certification for all states. After finishing their third year of study, engineering students take this exam. They are now eligible to begin the Engineer in Training program (EIT). Fundamental engineering principles are tested on the exam. It is the first stage in becoming a professionally licensed engineer and is an eight-hour multiple-choice exam.
2. Engineer-In-Training (EIT)
An individual who has passed the Fundamentals of Engineering (FE) exam, also known as the EIT exam, is awarded the engineer-in-training (EIT) qualification and license by state governments. As the first step toward becoming a fully licensed professional engineer (PE), which is the ultimate aim, an EIT certification just tells employers and peers that you have passed the FE exam. It does not grant any particular legal rights on you.
3. Principles and Practice of Engineering (PE)
The National Council of Structural Engineers Association grants professional licenses to structural engineers. Individuals who have worked for four years in their chosen field after graduating are eligible for this qualification. The engineer must have taken and passed the certification exams before being granted this license. An engineer who holds a PE license is qualified to provide services to the general public and has mastered the principles of practice.
4. Structural Engineering License (SE)
Many states now require structural engineers to hold the SE license through the American Society of Civil Engineers in order to undertake specific types of structural work, in an effort to raise the standards necessary for structural engineers to assure the safety of structures. Engineers in USA can consult their state licensing board to learn more about the criteria in their areas as the requirements for the license differ by state. Typically, engineers should first get their PE license before applying for their SE license.
So, to become a fully-licensed structural engineer in USA, a candidate should pass SE exam.
Civil and structural engineering has been explained in this article. Hope you enjoyed it!