Last Updated on June 16, 2021
Civil Engineering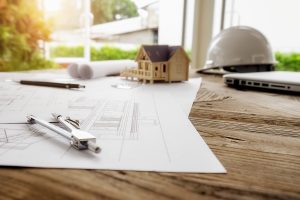 Many of our everyday habits are influenced by civil engineering, including the houses we live and operate in, the transit services we use, the water we drink, and the sanitation and irrigation networks that are essential to our health and well-being. Civil engineers are people who work in the construction industry. Civil Engineers:
Plan and build flood control and river navigation programs.
Construct bridges, tunnels, massive towers, dams, and coastal infrastructure, as well as supervise their construction.
Maintain and build railroads, highways, and airports.
Measure and map the Earth's surface.
Create traffic-control and efficient-flowing networks.
Provide water storage, sanitation, and waste treatment plants and systems.
It's possible that the need to construct is primal. Although our structures can be purely functional in terms of shelter or transportation, they often have architectural features that make us feel good about what we have created. Bridges, for example, have geometrical shapes to carry weight, but they also have architectural decoration and a "shape" that defines the period in which they were designed. Civil engineers collaborate with architects to design the appearance of structures such as homes, roads, and bridges. Buildings that are unsightly are the result of a breakdown of coordination between the two professionals; a house that collapses or cannot be sustained is still a mistake, however one that the structural engineer could have prevented.
Civil engineering encompasses much more than the construction of skyscrapers and bridges. Civil engineers are specialized in the connections between structures, the earth, and water, and their work ranges from highways to dams and reservoirs. Many civil engineers and others are hired by the suppliers of appropriate materials because they are deeply interested in specifying suitable building materials. Civil engineers should be excellent project planners when designing a massive building or public-works project requires extensive preparation. They can be in charge of thousands of employees and implement sophisticated computerization and planning policies.
Many civil engineers are also involved in environmental preservation, protection, or restoration. Civil engineers plan and construct the majority of water treatment and purification projects (many of them are known as environmental engineers in these two fields). An increasing number of civil engineers are working on multibillion-dollar cleanup programs at abandoned landfill sites to remove hazardous industrial or urban waste. Civil engineers work on a wide range of programs, from protecting lakes and beaches, retaining national forest preserves, and rebuilding property near mines, oil fields, and factories.
History

The foundation of the Bridge and Highway Corps in France in 1716, which developed into the École Nationale des Ponts et Chaussées ("National School of Bridges and Highways") in 1747, marks the beginning of civil engineering as a distinct discipline. Its professors wrote books on the mechanics of materials, machinery, and hydraulics that were common works, and leading British engineers learned French to read them. The nonmilitary engineer came to prominence when specification and measurement replaced rule of thumb and mathematical formulas, and expert expertise was codified and formulated. Craftsmen, stonemasons, millwrights, toolmakers, and instrument makers who were talented, if mostly self-taught, went on to become civil engineers. In the United Kingdom, James Brindley started as a millwright and rose to become the century's leading canal designer; John Rennie was a millwright's apprentice who went on to construct the modern London Bridge; and Thomas Telford, a stonemason, rose to become the country's leading road builder.
John Smeaton started as an instrument builder as the first man to name himself a civil engineer. His construction of Eddystone Lighthouse (1756-59) was based on the experience of a craftsman. The work of Smeaton was supported by extensive studies and his services became very popular. He founded the civil engineering society in 1771 (now known as the Smeatonian Society). Its aim was to unite experienced architects, merchants and lawyers to support the construction and the securing of legislative powers required in order to implement their plans for major public works, such as canals, and later railways. At the legislative sessions, their meetings were held; society continues this practice until today.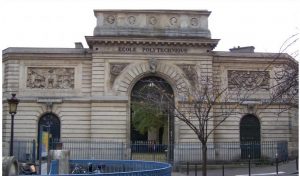 The École Polytechnique was established in Paris in 1794 and in Berlin the Bauakademie began in 1799 but for another two decades there were no such schools in Britain. In 1818, a group of youngsters established the Institution of Civil Engineers because of this absence of opportunity for technical research and for the sharing of knowledge. In 1820, they asked Thomas Telford, who was then dean of British civil engineering, to become their first chief. The pioneers had a need to learn from one another and from their elders. Similar advances have taken place elsewhere. In several European countries and the United States by the middle of the 19th century, civil engineering communities existed, and almost every country around the world produced like institutions in the following century.