Last Updated on August 19, 2022
What is Construction Site Management?
Construction site management can be defined as the appropriate control of construction activities for the preservation of living and non-living components of the enviromental, ecological and social landscape.
Construction site management differs from a standard site manager position in that it requires and incorporates considerable understanding of the construction industry, an area fraught with unique obstacles. Effective construction site managers should use tools and strategies that assist them manage their multifaceted tasks to guarantee that each obligation in the job is accomplished and that every contractor, architect and supplier stays on schedule and under budget.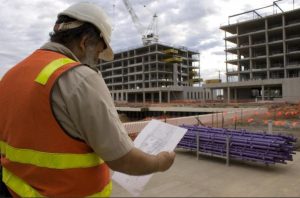 Thanks to the development of new software platforms, many construction site management applications have become much easier and accurate. Purchasing a task management tool or platform, however, isn't enough, construction site managers must also find out how to best apply and maintain such tools.
Properties of a Construction Site
Construction companies work outside, which separates them from industrial companies.
Construction site can be considered as a temporary factory and the construction schedule is specified in the contract; in other words, the construction site exists during the construction.
Because the construction sector needs a large amount of manpower, the majority of construction workers are unqualified.
Since construction equipment is subjected to outside factors such as moisture, dust and temperature changes, replacement and maintenance of construction equipment is critical.
The relationship between worker productivity and production is not same with those of other industries.The construction works are not automated. Workers should be inspected properly in order to improve worker productivity.
Workers usually break the health and safety policy. This causes major problems in construction site such as life loss, injuries or penalties by authorities. Throughout the life of the project, all materials such as steel and bricks, labor, and equipment are moved in and out of the construction area.
Because construction relies considerably on the abilities of the workers, there is a direct link between the workers' psychology and their output. As a result, human resources management is a critical responsibility of a construction site manager.
What is Construction Site Management Plan?
A construction site management plan is a written document that contains comprehensive information on the procedures, supplies, equipment and knowledge transfer required to complete challenging construction projects. The plan gives project managers the tools they need to assess a project's viability and create resource schedules that complement the objectives. It also makes effective resource planning and administration for projects possible.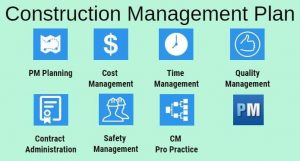 A contract between the builder and the council that addresses site and development management problems during building activity can be referred as the approved construction site management plan. The terms of the approved construction site management plan must be followed and adhered to by all contractors working on the site. addition to that, a construction site management plan is required to ensure that construction site demolition and excavation do not negatively impact local traffic, health, safety, or the environment.
Key Factors of Construction Site Management
1. Project Planning
Project planning is crucial to the project life cycle since it tells everyone involved where everyone's heading and how everyone's going to get there. During the planning phase, project plans are documented, project deliverables and requirements are specified, the project schedule is developed and some site surveying can be implemented. It entails developing a set of strategies to steer working team through the project's implementation and completion phases. The plans developed during this phase will assist construction site manager in managing time, quality, money, revisions, risk, and other challenges. They will also assist construction site manager in controlling workers and external suppliers to guarantee that the project is completed on time, within budget, and on schedule.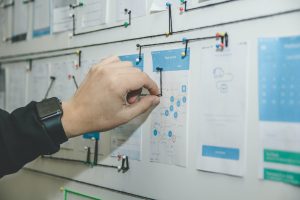 The project planning phase is sometimes the most difficult one for a project manager since project manager must make smart guesses regarding the employees, resources, and equipment required to finish the project. Project manager  may also need to organize his communications and procurement activities as well as employing any third parties.
2. Time Management
The project schedule is the guideline for the construction site manager, outlining what is supposed to happen, when it should to happen, how long it has to happen for, and who is in charge of making it happen. Any changes to the schedule cause a ripple effect, causing subsequent works to delay. While many commercial construction projects might take weeks, months, or even years, construction site managers must regularly analyze, evaluate, and manage the schedule. This might offer them with a list of tasks to complete on a daily, weekly, and monthly basis.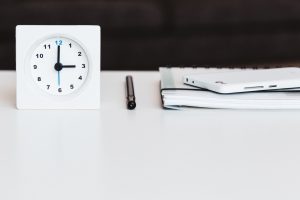 Ineffective time management can cause projects to incur additional costs and delays, either by failing to account for the entire complexity of a project or by failing to efficiently manage scheduled work or unexpected situations. To complete a project requested by a client, construction companies require a large number of professionals and qualified staff. They are often paid by the hour, making salaries one of the most expensive costs of a project. As a result, the customer needs assurance that these resources are used efficiently on the construction site in order to stay within the project's budget. And time management is one strategy to guarantee that all of these people are making the best use of their time.
In summary, time management in construction is one of the most important factors in construction site management. It might be tough to keep everyone working properly when there are so many people on the project. However, using current time management techniques and technologies such as project management softwares, aligning operations with the builders' timetable and the client's objectives may be much easier.
3. Cost Management
Cost management strategies are critical factors for construction site management because they control, set and monitor budgets. These programs can assist manage cost expectations from the start of a project by defining a particular strategy and review procedure. A well defined cost management strategy should include accurate cost estimation and strategic cost planning.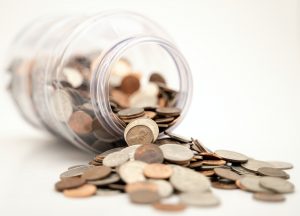 The primary goals of cost management plans are to achieve cost certainty and predictability. This may be performed through monthly reports that analyse cash flow and explain costs by building or owner, providing important information on how closely the budget is adhered to. A continuous review and estimation process may give owners with detailed information on the cost and schedule of the whole project.
4. Quality Management
Construction projects involve a variety of duties performed by a variety of specialised parties and trades, but one thing they always have in common is a desire to provide quality work on time and on budget. Quality management is a critical component of construction site management, and it is frequently the difference between a company's success and failure.
Construction quality indicates that a project is performed within the stated requirements specified in the scope of work. This document acts as a set of guidelines for the project based on the owner's expectations, and it explains how to carry out the project in a way that satisfies these requirements. The scope of work for any task is a road map to obtaining the highest construction quality results, and it is one of the first tools that can be used to guarantee your project stays on schedule. Throughout the project, some works such as concrete placement and anchorage of steel should be inspected regularly.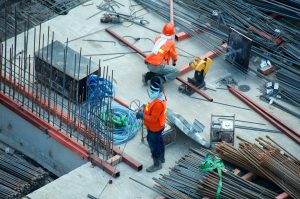 There are usually a lot of factors to examine when determining the quality of a construction job. Among these are whether you completed the work on time and within the agreed budget, as well as if you met the owners' needs. Furthermore, whether you have met the requirements given in the project contract and avoided any disagreements in the process is important for evaluating construction quality. Finally, once you've completed a project and turned it over to its owner, ensuring that your finished product serves its intended function is a crucial aspect in construction quality.
5. Site Safety Management
Construction safety is a vital necessity of construction site management, yet it is usually ignored on construction sites. Construction workers have historically suffered more fatal and nonfatal injuries than those in other sectors. Appropriate steps should be made to improve site safety in order to prevent life loss, injuries and damages from avoidable accidents.
It is critical to guarantee that health and safety risks are planned, organized, supervised and monitored in order to achieve healthy and safe working environments. Everyone in charge of site work is responsible for health and safety. Checking that working conditions are healthy and safe before commencing the work, as well as assuring that the intended job will not harm others, necessitate planning and organization. This is true whether a company is running and managing a small job or a subcontractor operating at a large project managed by someone else.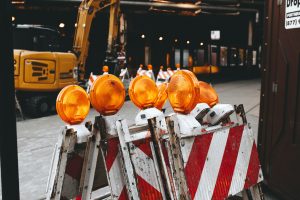 In other words, construction sites are dynamic environments where workers engage in a variety of activities that could put them in danger, such as working from rooftops or scaffolding, falling objects, being exposed to heavy construction equipment, or using temporary electrical circuits while operating electrical equipment and machinery in damp environments. Hence, it is a must to obey health and safety policy in every construction site and usually construction site managers are responsible for implementing this application.
6. Contract Administration
The duty or purpose of contract administration is to ensure that the terms of a construction contract which is in between contractor and client are carried out properly. Depending on the conditions of the contract, the contract administrator might be a representative of either party or a third-party.
Contract administration is one of the most significant works in the construction industry, and it includes a variety of responsibilities that take place both before and after contract execution and work order issuance. All work must be carried out in compliance with contract specifications, state and federal laws and regulations, department policy and terms and conditions.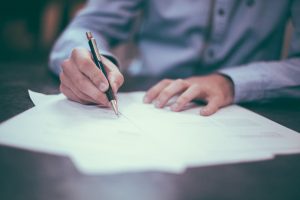 Contract administration must be prioritized from the initiation of the project in order to be effective. Understanding and knowing where your risks are under a contract allows a party to ensure or at least attempt to solve contractual problems and reduce risks. Contract administrators, on the other hand, are usually employed later in the project than they should be, at which point a party may have already failed to comply with various contractual requirements.
Construction Management Software
Contractors, architects, and home builders can manage ongoing building projects with the aid of construction management software. Both small businesses with workers and independent contractors as well as huge corporations use them. The program can aid general contractors, remodelers, heating specialists, and others by reducing cost overruns and boosting profitability.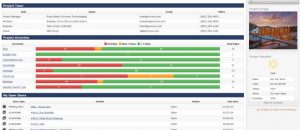 By managing operations like running reports, archiving records, and automating estimates construction management software aid in efficiency. These software were created with construction companies specifically in mind and can be a useful method to save money and keep projects on schedule. It makes businesses more profitable to track these crucial parameters. Some of the popular construction management software used in the industry include  JobProgress, Procore, CoConstruct, Bluebeam, Archdesk and eCMS.
Construction site management has been explained in this article. Hope you enjoyed it!